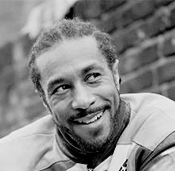 Official Danny John-Jules
Hi, I'm Danny John-Jules and welcome to my blog! Here you can keep up to date with what 's going on in my world as well as some interesting trivia from my past. Including never before back stage gossip from Red Dwarf as well as films such as The Labyrinth, Blade 2, Lock, Stock and Two Smoking Barrels and more.
I'm now also active on a number of new projects including charity work and films with my company KMBA productions. Check out my Blog for more info and upcoming appearances!